Clean Out Services in East Falls, Pennsylvania
If you are searching for a commercial cleaning company in East Falls, Pennsylvania for clean out services, you are probably dealing with a mess. Whether you have bought a foreclosed home "as is", have suffered a death in the family or need assistance a with cleaning up in East Falls from a hoarding situation, you already have your hands full, both emotionally and logistically. Pro Clean Building Services LLC can help remove some of the headache by taking care of the junk removal and clean-out services. For more than 6 years, Pro Clean Building Services LLC has cleaned out area homes, apartments and condominiums. After we remove the trash and debris, we scrub and polish preparation for new occupants or for sale of the property.
---
Free Clean Out Estimates
---
East Falls Property Clean Out Services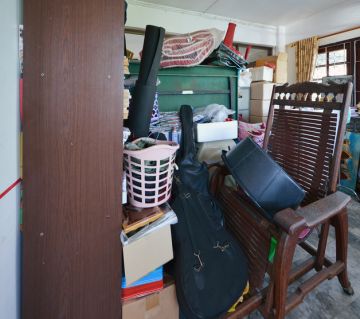 Pro Clean Building Services LLC has provided clean out services in East Falls since 2017. Your clean out crew will arrived armed with the manpower necessary to remove unwanted trash and furniture from the property and the elbow grease to scrub and sanitize the all areas of the property. We provide complete cleaning services in East Falls of foreclosed properties, after a death and more. Services provided by Pro Clean Building Services LLC include:
Trash, furniture and debris removal and disposal
Garage clean out in East Falls
Carpeting deep cleaning
Hard floor cleaning
Appliance cleaning (inside and out)
Wall washing
Window and sills cleaning
Kitchen scrubbing
Bathroom sanitization
Junk Removal in East Falls by Pro Clean Building Services LLC
Unfortunately, Pro Clean Building Services LLC's junk removal service does not include hauling yard waste such as concrete, but we can tackle your interior junk removal. Furniture, soiled mattresses, rugs and trash will all be bagged up and removed from the premises as a part of our total East Falls junk removal service. If you are looking for a clean out crew who can get in fast and get it done right, call Pro Clean Building Services LLC today. Once all trash and junk are removed, we can provide all clean out services necessary to turn over the property. Call (267) 794-9228 now for a free quote.
Pro Clean Building Services LLC can clear out and clean up your property!
Foreclosure clean out
Abandoned properties
Hoarder clean up
Apartments and condos
Deaths
Investment properties
and with great pricing!
---
Call for FREE Clean Out Services Quote
---